Invinto - Online payment processing
Invinto is an online payment gateway for website owners to process card payments. It's instantly available and always up-to-date, no matter what device you're using it on. Invinto's responsive design allows you to take control of your invoicing and financial tasks from any location on any device with features ranging from expense tracking and recurring invoicing to a comprehensive booking system. We are always improving Invinto based on customer input so you can be confident that Invinto will work for you.
Create free invoices now.
We'll even send them for you.
No registration required.
Create invoice now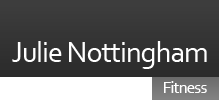 Click here to start your free 30 day trial and discover how Invinto can help you and your business.
Create free invoices on your iPad or iPhone

Posted on Friday 6th August, 2021

Invoicing from your tablet or smart phone With Invinto's responsive inteface, you can pretty much use any device to create and send invoices including your Apple iPad and iPhone devices as well as any other smart phone or tablet...

Online invoice creator

Posted on Thursday 1st July, 2021

Whatever industry you work in, Invinto can help shred hours off of your accounting and bookkeeping tasks with it's multitude of features. Invinto provides a range of tools and reports to help simplify your financial and daily chores from...

Online invoicing made easy

Posted on Wednesday 14th April, 2021

Due to the huge volume of feedback we've received regarding the new free online invoicing tool, we've made various changes this week to the improve the usability of the invoice application. Most notably, the online invoice creator is now...